Looking to have an app developed for your business?

Are you seeking integration of your existing legacy system with the new web GUI?

Migrating systems, but are sick of the usual roll-out, roll-back, fix the errors and rollout again?

Looking for solutions to IT issues?

Are you seeking a solid strategy for your IT?

Are you looking to get the most out of Social Media but unsure of where to start?
We can help
We work with individual businesses on their technological requirements, utilising our in-depth skills and experience to deliver benefits.
We can help our clients develop policies in the ever evolving world of IT and explore the different technological options available for solving problems within businesses.
How does this work for you?
Our expertise lies in the experience of our consultants who are not only experts in their respective fields, but have gained real outcomes in multiple industries to guide you through the maze of IT.
What we do
Social Media
Develop IT strategy, governance structures and policies including fair use and social media through a Digital Strategy

Manage the business' Social media utilizing the most experienced resources

Provide analytics of each media stream used by the business to provide 'real time' feedback on marketing campaigns across all social media

Work with the business to develop engaging content and marketing strategy to gain new customers

Facilitate workshops on social media benefits, etiquette and 'How To'
iPaaS
Provide middle-ware platform to connect disparate legacy systems with new COTS software eliminating the need for data migration, returning the decision back to the business

Provide businesses with living data models and real time information

Integration of disparate systems to provide your business with information on your terms
App Development
Develop of apps across all major OS platforms including iOS, Android and Windows

Full integration and augmentation of existing systems and software
Strategy
UNTANGLE TECHNOLOGY TODAY
Grocery supermarket giant Coles reveals 'smart selling' transformation.
ITNEWS: Coles reveals it is hoping to have over $1 billion (AUD) through technology investments in all its operations.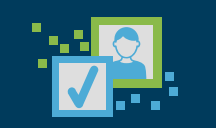 Today's browsers are a vital part of successful IT strategies
See how other IT decision makers are embracing the transformation and improving the employee experience.
The Global State of Digital in 2019
Guide your digital strategy with essential insights and data from our Digital in 2019 Report from Hootsuite. Plus, get access to individual breakdowns by countries too.
Google has introduced AI and machine learning for business together under their Google Cloud Platorm.